The Urgo Foundation commits to 11 EB associations in Brazil!
Since its creation, the URGO Foundation has committed to fight Epidermolysis bullosa (EB*), a rare genetic skin disorder affecting many children around the world.
A strong and long-lasting commitment in Brazil
In Brazil, for many years, the Urgo Foundation has been supporting associations which aim at improving EB patients' lives. This year, 11 local patients' associations have received a financial support to carry out their projects.
On the 11th of July, an official event was organized in São Paulo to communicate the support of the URGO foundation and deliver certificates for each approved project.
Patients and their families attended the ceremony, alongside the 11 supported associations, which highlighted the importance of this support to improve patients' quality of life and to raise awareness about EB.

Guirec Le Lous, Urgo Medical President, was also present to reaffirm the URGO Foundation's support to these associations and to the EB community. For him, "these donations are essential to implement new initiatives to support patients and families at every stage of the disease and to improve current care.".

In parallel with these financial donations, the URGO Foundation carries out many actions worldwide to improve EB patients' lives:
–  Healthcare professionals training programs for a better care of EB,
– Parent education to teach them how to effectively care for their children,
– Donations of wound care solutions to better treat patients.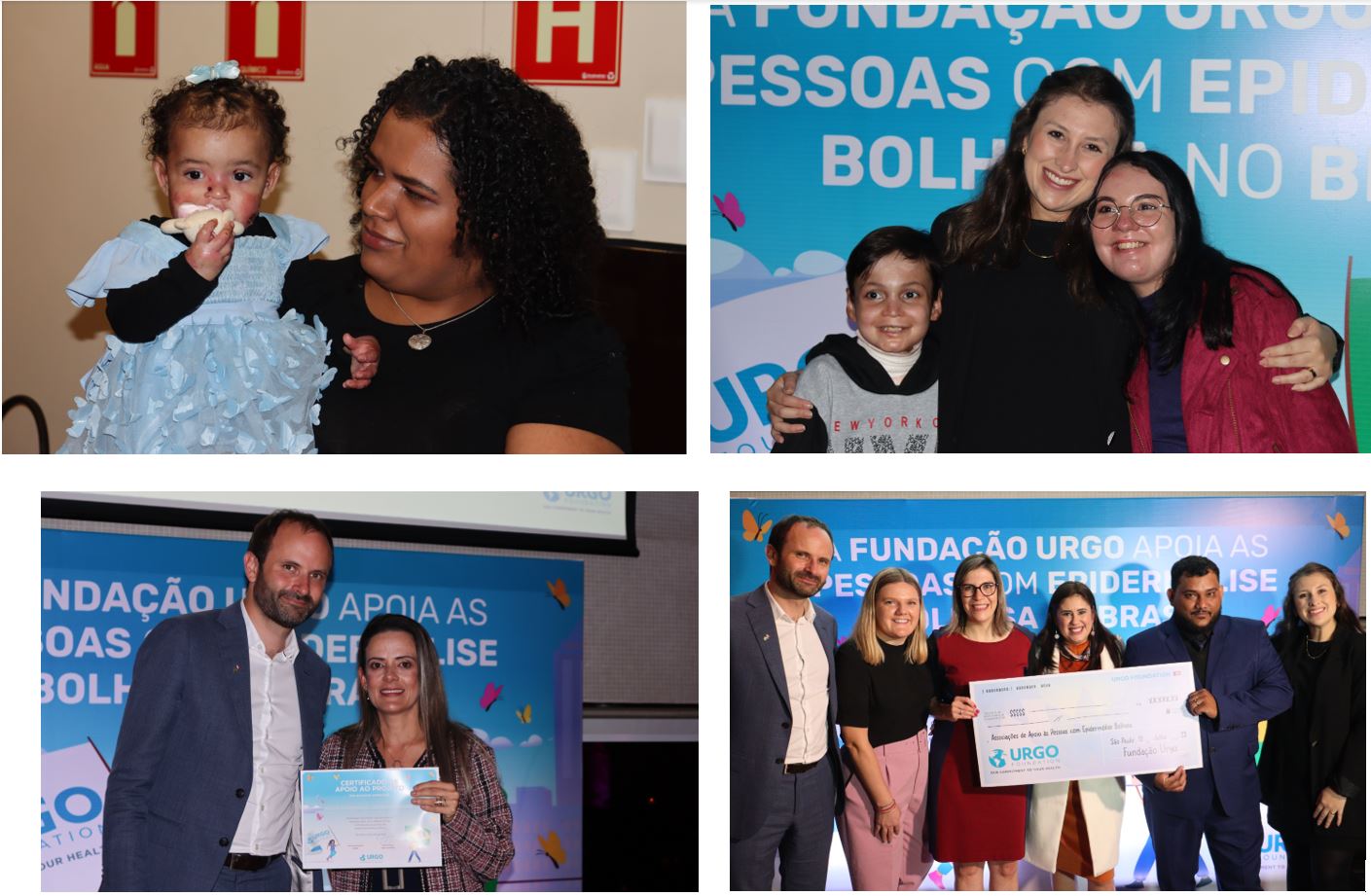 *EB : Epidermolysis bullosa is a group of rare diseases that cause the skin to be fragile and to blister easily. Tears, sores, and blisters in the skin happen when something rubs or bumps the skin. They can appear anywhere on the body. In severe cases, blisters may also develop inside the body, such as in the mouth, esophagus, stomach, intestines, upper airway, bladder, and genitals.