Our commitment to your health
The URGO Foundation
Created in 2010, the URGO Foundation's mission is to support and train healthcare professionals in order to help patients heal better. It carries out actions of general interest to improve care protocols and equipment that facilitate patient care in two areas: chronic wound management and pain treatment.
URGO Group has always put science at the service of therapeutic progress to change patients lives .
Its historic business expertise in wound healing, compression and care training, and its constant attention to healthcare professionals needs and patients have given rise to the desire to go further in this daily commitment.
Supporting healthcare professionals with the best care practices appeared clear.
In 2010, Hervé Le Lous created URGO's corporate Foundation.
The URGO Foundation is chaired by Briac Le Lous. To guide and validate its actions, the Foundation has on to its Board leading experts from the medical community, specialists in their field and recognized for their high level of expertise.
The Foundation is an independent, non-profit organization. It partners with healthcare professionals and learned societies to take action in two areas:
For better management of chronic wounds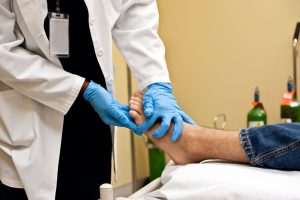 Faced with the increase in chronic wounds such as diabetic foot ulcers and leg ulcers around the world, the Foundation carries out prevention and awareness-raising activities among caregivers.
Since its creation, the Foundation has been committed to the fight against epidermolysis bullosa, a rare genetic disease that affects many children around the world. It supports scientific research by awarding prizes and grants to researchers for their innovative projects, and promotes the spreading of best medical practices to improve patient care.
Acting for the treatment of pain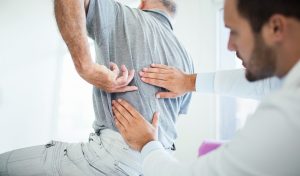 Faced with a growing need for non-invasive solutions to fight pain, the Foundation supports awareness and training actions for caregivers for the treatment of acute and chronic pain by transcutaneous electrotherapy, an alternative to drug treatment.
Simultaneously, the URGO Foundation carries out targeted initiatives to improve child care and nutrition in Africa through local partnerships.
To achieve these objectives, the Urgo Foundation relies worldwide on the targeted expertise of major healthcare centers and associations