Look back on the Leg Ulcer and Compression Day in Spain
Patients with venous leg ulcers face considerable suffering and a reduced quality of life. Many of these patients do not receive appropriate treatment, resulting in longer healing times, increased risk of complications and higher treatment costs.
The Leg Ulcer and Compression Days are an international event organized each year by the URGO Foundation to raise awareness and train healthcare professionals in the care and treatment of patients with venous leg ulcers.
Zoom on the training organized in Spain
On April 20th, 165 primary care nurses attended The Leg Ulcer and Compression training in Madrid.
The objective? To simplify the diagnosis and use of compression therapy to increase its use in earlier stages, providing safety and practicality in the day-to-day work of the primary care nurse.
During the day, a rich and comprehensive program was proposed:
Rodrigo Rial, Clinical Chief of Vascular and Endovascular Surgery HM University Hospitals Madrid and HM Torrelodones, made a presentation to answer 3 questions:
– What to compress?
– What do we diagnose?
– How to simplify the diagnosis of chronic venous ulcer?
Paz Beaskoetxea, Nurse in charge of the Multidisciplinary Unit of Complex Wounds of the Integrated Health Organization (OSI) Barrualde-Galdakao, led a theoretical and practical session through clinical cases.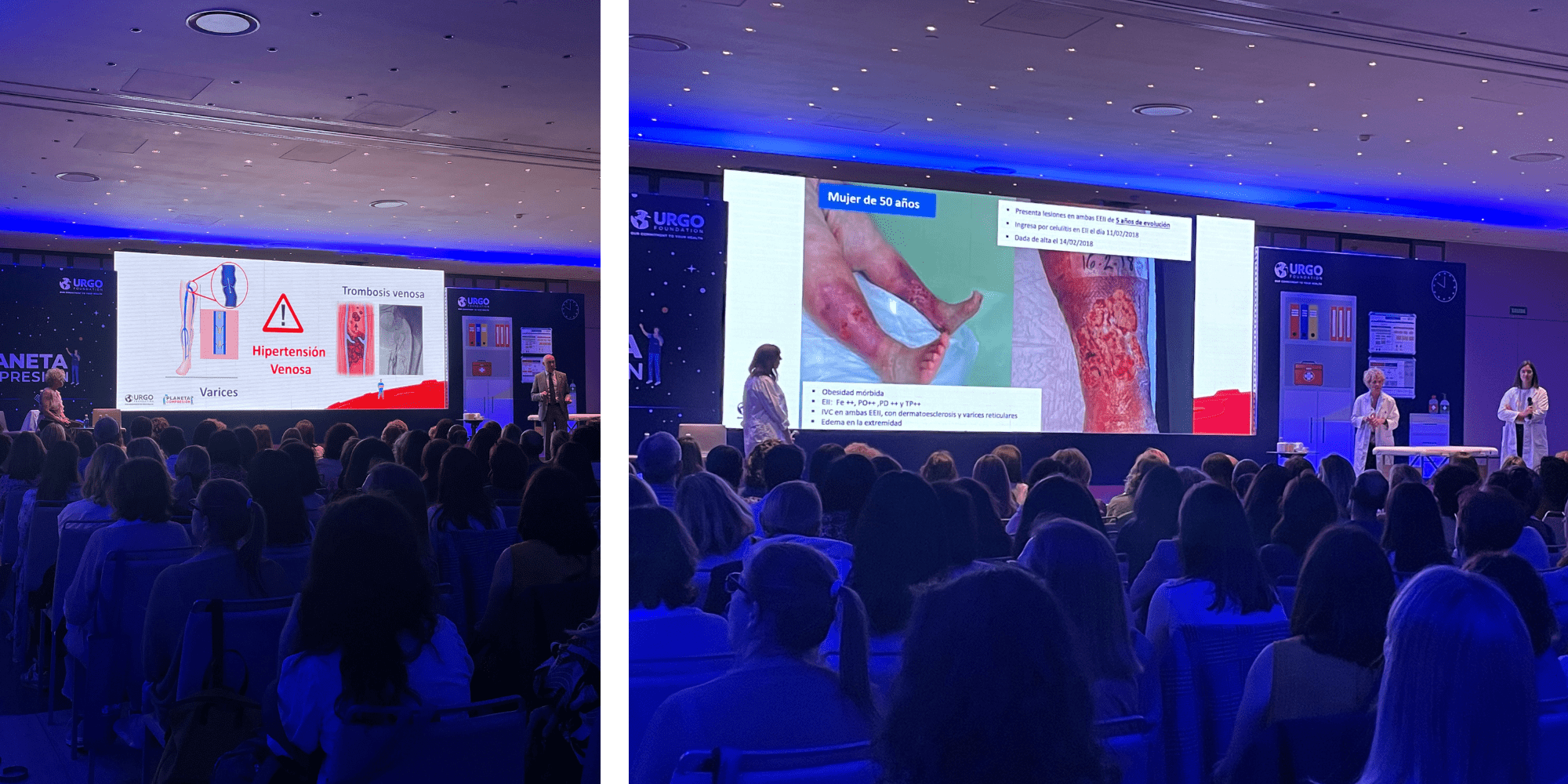 A "I compress" challenge and "I diagnose" quiz was organized to transmit theoretical information in a fun way.
Finally, practical workshops were also proposed during the cocktail.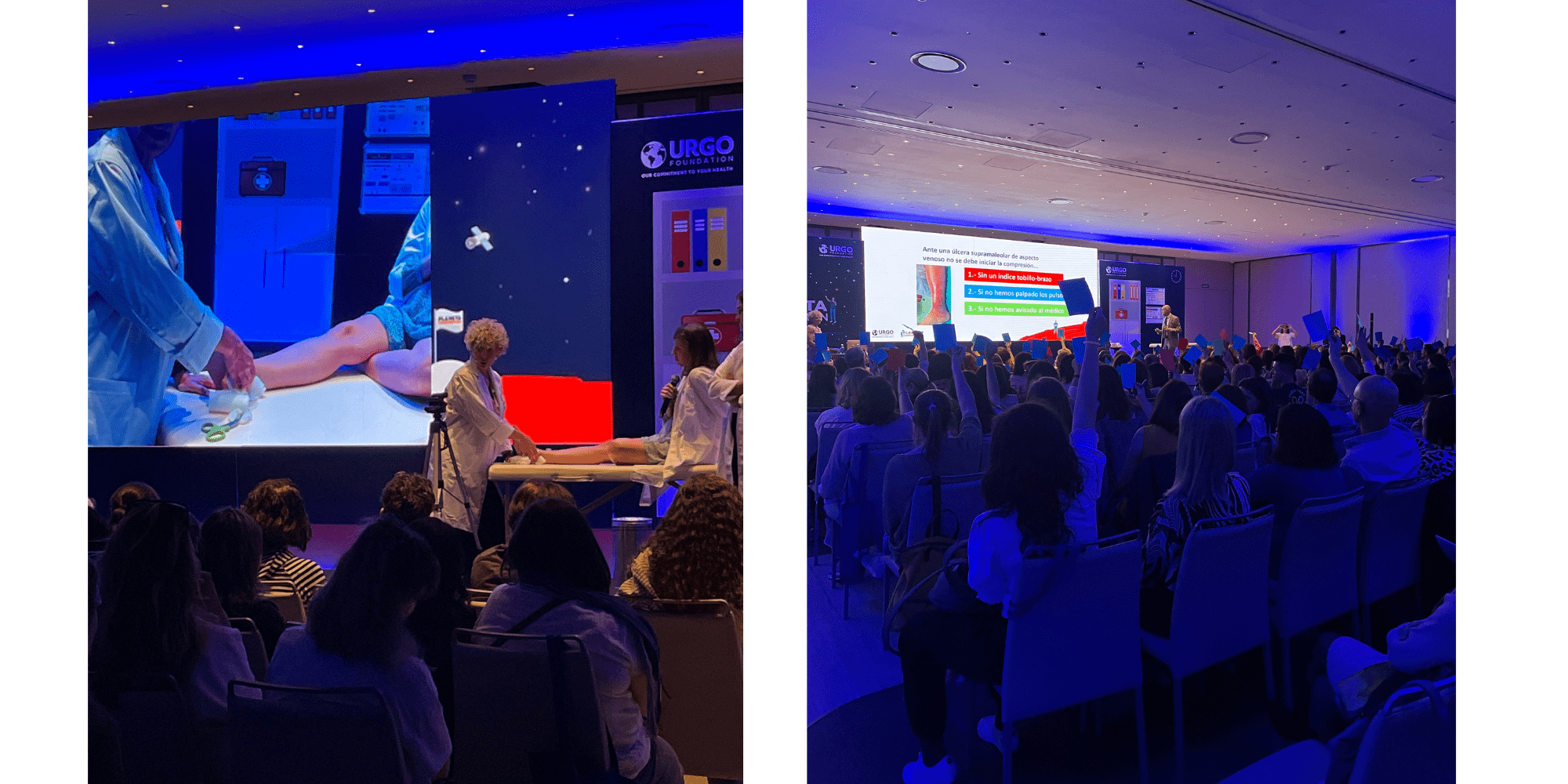 This training was a real success. 93% of participants said they were satisfied and 83% would recommend their colleagues to attend!
Here are some of the positive feedback received:
"I loved the speakers and their dynamic presentations. They knew how to transmit and convince the convenience of the use of compression. I liked the empowering approach of the nurse with ulcers."
"Just to thank you for making me participate in such an important event for our clinical practice in nursing . KNOWLEDGE is POWER"

A 5-star initiative to be renewed as soon as next year!