Italy: towards better care for Irritable Bowel Syndrome!
Fighting chronic pain is one of the URGO Foundation's key commitments.
Irritable Bowel Syndrome (IBS)  is a chronic pathology affecting the quality of life of patients. This disorder of intestinal function causes abdominal pain, discomfort and intestinal transit disorders.
In Italy, the URGO Foundation's teams want to raise awareness and inform people about this growing pathology. To this end, a scientific committee of gastroenterologists was set up in 2022. Their objective? To set up a training program for healthcare professionals.
The first sessions were held in Pisa and Bologna in June and July. Many healthcare professionals specializing in digestive tract disorders attended the training sessions, which were led by experts. It was an opportunity to discuss the role of the microbiota, intestinal hyperpermeability, co-morbidity factors, diagnosis and patient management…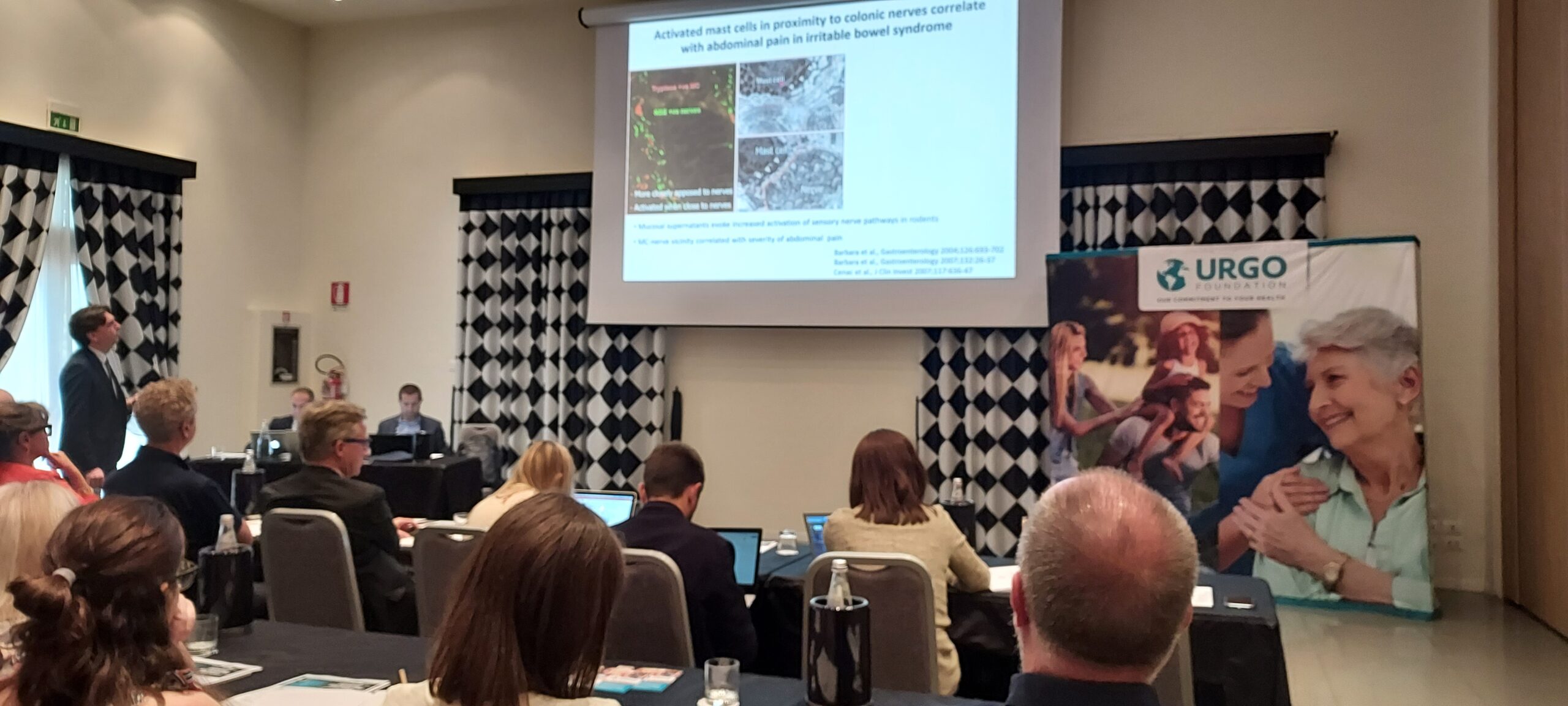 These essential training courses help to create a network of specialists experienced in recognizing the symptoms of Irritable Bowel Syndrome… And thus enable better patient care!
See you in Caserta in September for another training session!