PUPS: the program that trains pharmacists in first aid!
Rugby World Cup in 2023, Olympic Games in 2024… Over the next few months, crowd gatherings could generate a surge in requests for treatment in pharmacies in the French capital as well as in major metropolises.
In response to this major challenge, the PUPS  association (Pharmacy Emergency First Aid)  and the Chamber of Pharmacists of Paris (CSPP-FSPF), supported by the URGO Foundation, organized a training course on April 13th in lifesaving gestures and first aid.
Aimed at pharmacists and their teams in the Paris region, the training course was a fun and dynamic reminder of the reflexes and gestures to adopt when faced with an emergency.
Three highlights marked the event:
The introductory speech by the Chairman of PUPS, Mr Yorick Berger.
The sharing of e-learning modules, created in partnership with the Urgo Foundation,
And practical training by Suzanne Tartière, an anesthesiologist with the SAMU of Paris, based on real-life cases often experienced by pharmacy teams.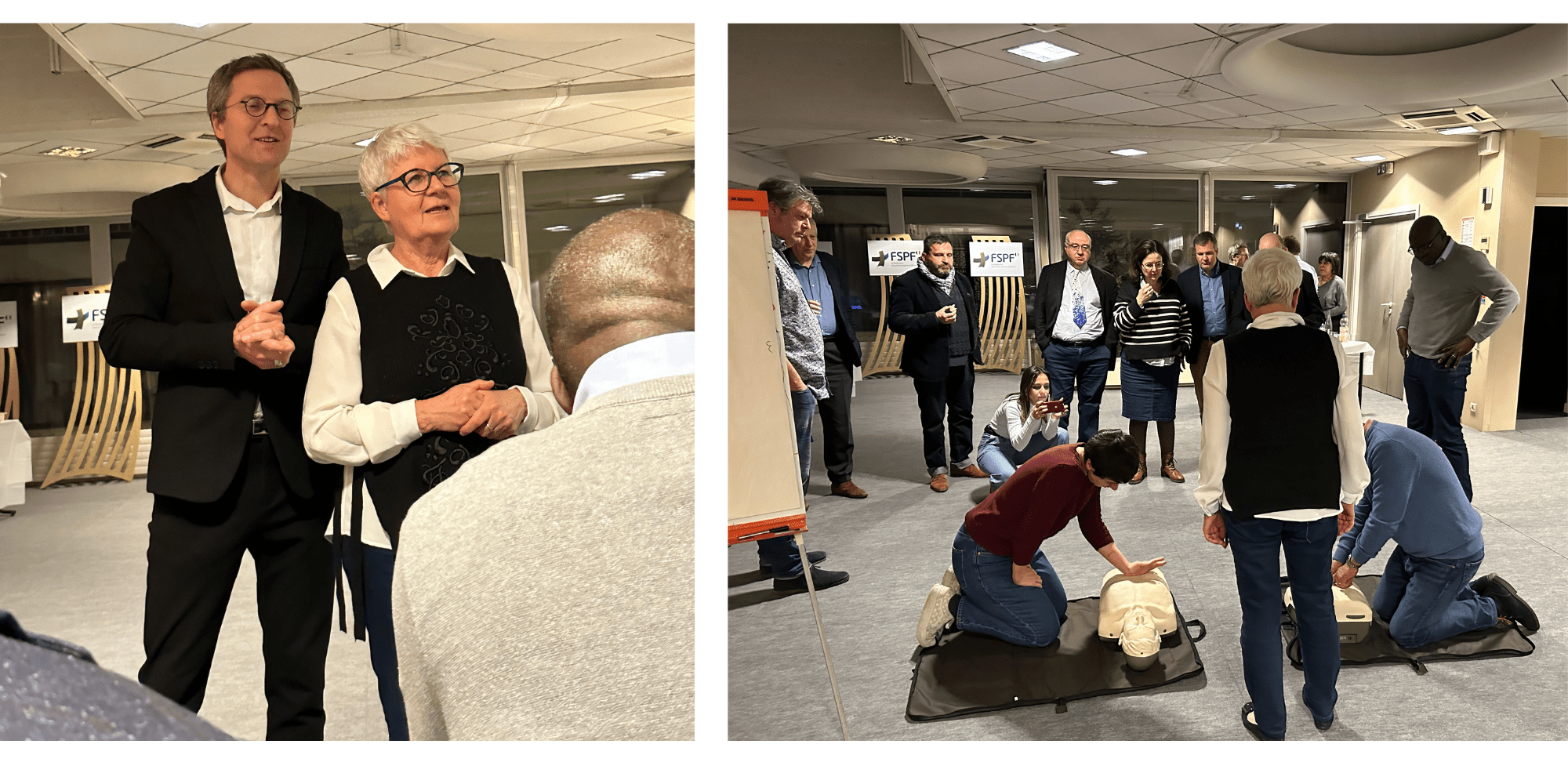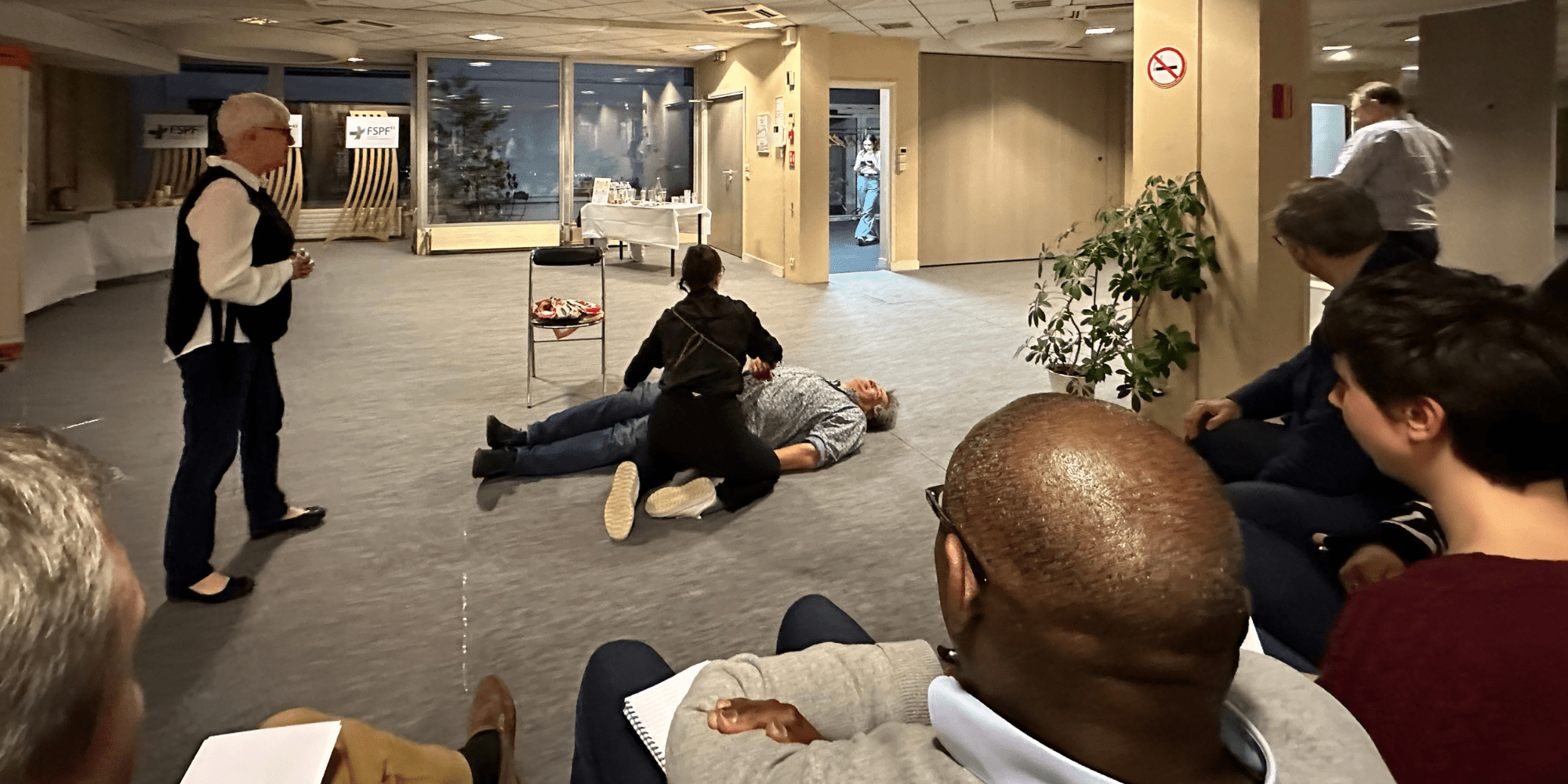 Today, pharmacies are the first point of call for free, no-appointment health consultations.
This initiative, as essential as it is reassuring, has received a warm welcome by pharmacists and their teams.
In the coming months, these training courses will be repeated to reach a wide target of pharmacists throughout France!