Among its commitments, the URGO Foundation joins forces with healthcare professionals to support awareness-raising and training initiatives for the treatment of acute and chronic pain.
It was in this context that the teams took part in the AISD National Congress held in Bari, Italy, from September 28th to 30th, 2023.
The AISD (Italian Association for the Study of Pain) is the leading multidisciplinary association of specialists dedicated to pain research in Italy. Its annual congress represents a moment of high-level scientific discussion and training between the various specialists working around the patient, in the different forms of pain. The 46th edition of the congress attracted a great deal of interest from the medical community, with over 600 healthcare professionals in attendance.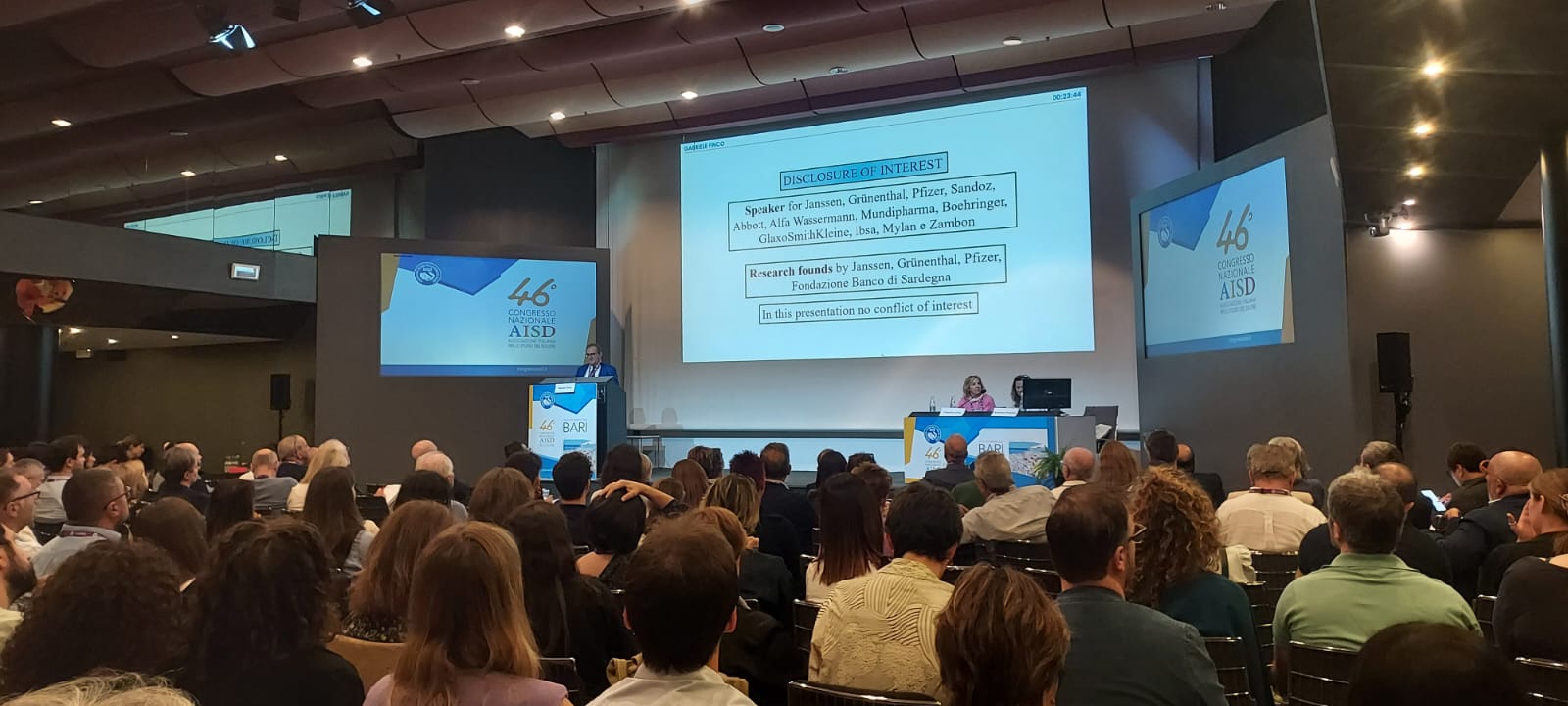 The URGO Foundation led a workshop on neuropathic pain. The objective? To share data from the survey of 239 pain specialists presented at the AISD 2022 congress, with the objective to improve patient care.
The report, supported by the URGO Foundation, presented new scientific evidence on nutraceuticals for neuropathic pain management, which was of great interest to pain specialists.