The URGO Foundation, in partnership with the Red Cross of Ivory Coast, is leading a project on mother and child health and nutrition.
The aim?
To contribute to the reduction of maternal and child mortality in the Taabo region in Ivory Coast, through the training of local communities. This objective is in line with the 4th Millennium Development Goals (Food and Agriculture Organization of the United Nations).
2 areas for this training : 
A clinical component, aimed at local health workers through healthcare system strengthening,
A community component, targeting families and households, with a focus on women of childbearing age.
In December 2019, the first trainings for community volunteers and mothers were organised. During one week, mothers were able to learn good family practices: how to breastfeed their child, how to identify signs of common diseases… Local health workers were able to benefit from practical sessions on how to take care of future mothers.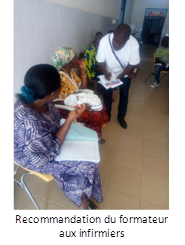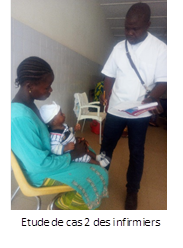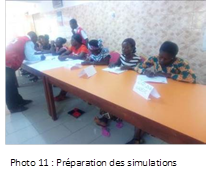 The next steps in the project?
To ensure that these lessons are applied in practice and thus contribute to improving the health of local communities.
In the long term, the URGO Foundation's objective is to duplicate this project in other regions of the country where child mortality is high.
The URGO Foundation, with the Red Cross of Ivory Coast,  is thus actively supporting the Mother and Child Health priority programme of the Ivorian Ministry of Health.