Many of you have been following the photo competition organised by the Urgo Foundation. We published the list of winners back in September 2011. We now present some photos of the awards ceremony.
Winners met in Paris to receive their awards, as well as their framed photographs (previously on display). Pierre Moustial, Urgo Foundation Administrator, and Guillaume Olive, Managing Director of the Foundation, handed over the awards to the winners, accompanied by their friends. Two members of the photo competition jury were also able to attend: Olivier Maréchal and Pierre Frontino.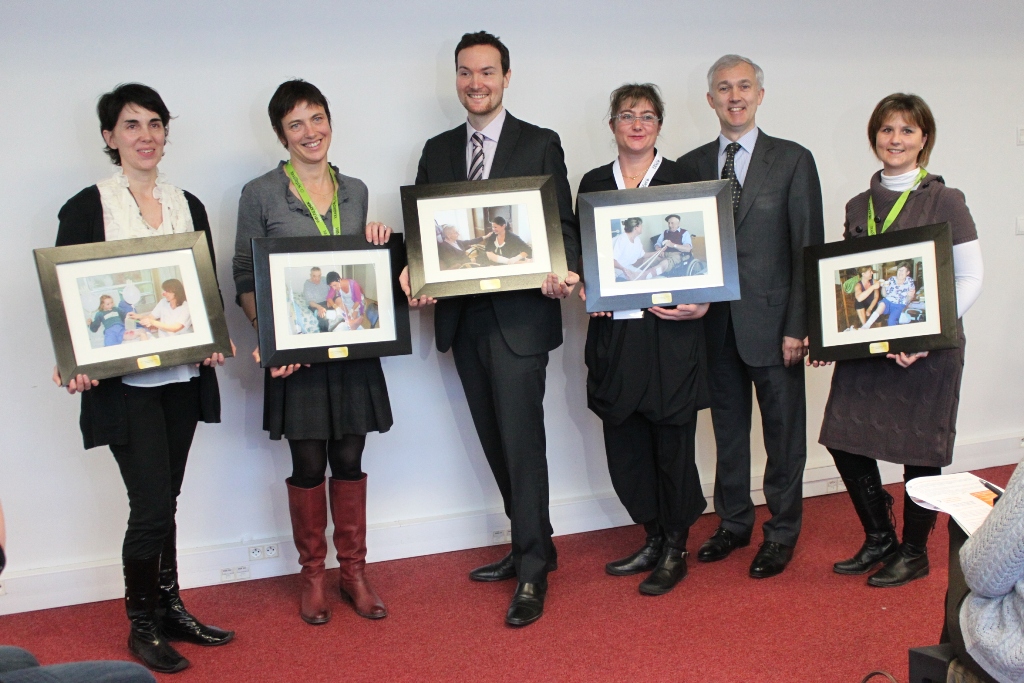 A big thank you to all the jury members as well as participants for ensuring the success of the competition, which was a great opportunity to showcase and celebrate the outstanding work of nurses in our communities.